Spirals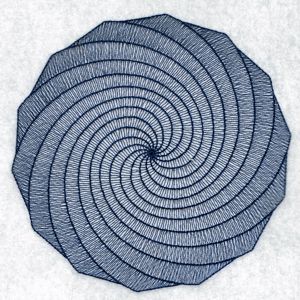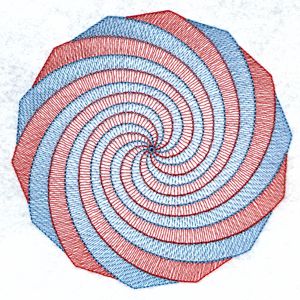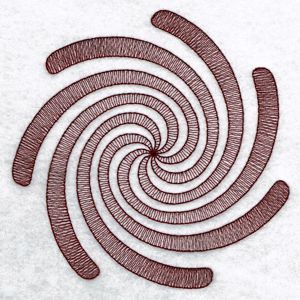 Spirals
Each of the 5 designs comes in 5 sizes 4in, 5in, 5.5in, 6in, & 8in
5,286 sts - 22,821 sts
1 Color Stop
$5.99

Spiral Circles
(click photo for a larger view)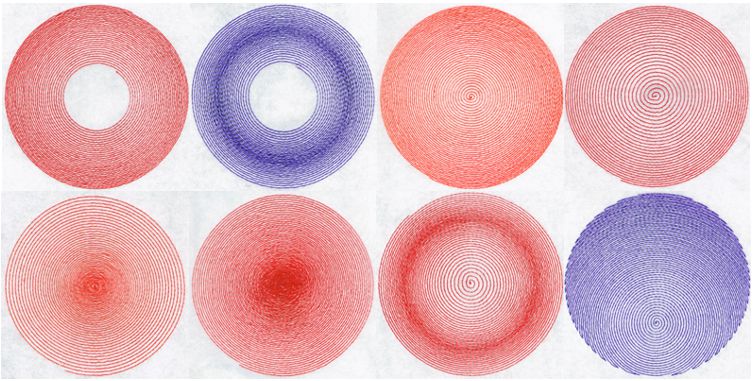 Spiral Circles
Each of the 8 designs comes in 5 sizes 3in, 4in, 5in, 6in & 8in
3000 sts - 17,000 sts
1 Color Stop
$5.99

Jane S. used the Spiral Circles on a denim jacket.

Spiral Star
***Bonus Designs Added 6-23-15***
I wanted to make something for myself for the 4th of July. I layered the Spiral Star design in 5 sizes for a brilliant spin on a patriotic design.

As a bonus I've included this design as part of the design file. It will fit 8 and 10 inch hoops.

Click on the photos of the shirt and multi design for larger photos.

Double bonus I've added 3 smaller sizes to the file too! 1, 2, & 3 inch stars now included.

*** If you've already purchased the spiral star contact me with your purchase information and I'll send you the new file.

Spiral Star
8 Sizes - 1in - 8in
2065 sts - 12,315 sts
1 Color Stop
$3.99

Such a Deal!
Spiral Heart
One design - Two Variations - 4 Sizes
Widest point is 4in, 5in, 6in, & 8in
1 Color Stops
$5.00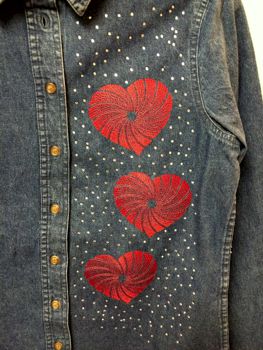 Jane S. stitched the Spiral Heart on a denim shirt.
This is in Stitches Magazine!
If you like Spirals you might also like the Spiral Font.